Virtual Birthday Party
Virtual Birthday Party - Bringing the video game birthday party experience to your living room!
A GameTruck virtual birthday party is a great way to celebrate your birthday with friends and family, even though you are miles apart! Our team brings the fun, runs the party, connects everyone online and makes the birthday boy or girl feel extra special on their birthday.
Why have a virtual birthday party?
Private Virtual Birthday Party Space. Our team brings everyone together online and shines a spotlight on your birthday kid - making them feel special and even coordinating everyone to sing happy birthday! The GameCoach is a huge element to our live birthday parties and plays the role of "virtual master of ceremonies" for your child's remote birthday party.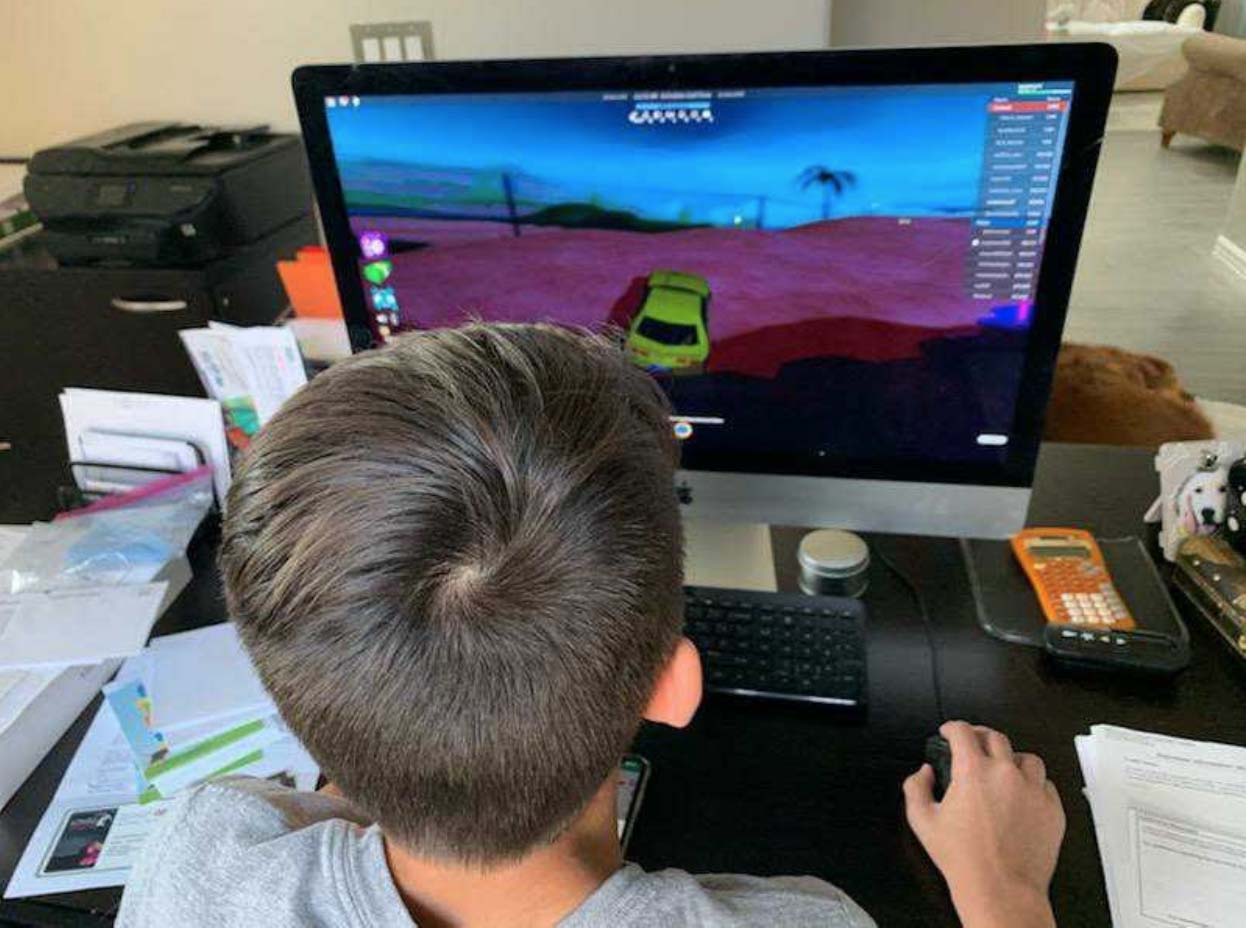 Birthday Party Safety is a Top Priority. With everything you hear online about hacking, rest assured, our virtual birthday parties are safe. The party is connected to a private chat server that only the birthday party guests can access.The GameCoach plays a major role in connecting and troubleshooting every aspect of this part of the remote birthday party experience. We have an expert so you can sit back and enjoy the fun!
A Truly Exciting Online Birthday Experience! Our GameCoaches ramp everything up and provide entertainment options (music, game suggestions, guest engagement) so that all the guests can enjoy the remote birthday party celebration. They also help guests share friend codes so no one is left out!
Virtual birthday parties are an exciting way to get everyone together even when far apart. Keep in mind, since everyone is playing at home, they must have their own equipment; such as gaming systems, games, and required online subscriptions.
The great news is many of the most popular games found inside our GameTruck live birthday parties are available to play cross platform as well (across different gaming systems). But why stop there, your virtual party isn't just for traditional consoles, play your favorite mobile games with friends, or even browser-based party games for a family game night!
Your GameCoach supervises the virtual video game party so you can experience the fun with little to no worry about everything working correctly. Your virtual video game birthday party with GameTruck will be a low-stress success.
We make it easy for you and your guests to go online and experience the ultimate video game birthday party!
Request a party today!
FAQs
How many can join and play?
Up to 24 guests can join and play at your virtual gaming party.
Is there an age limit?
We recommend this experience for ages 8 and up.
Do you still come to my house?
Virtual gaming parties are held online and do not include a personal visit from our team.
Who can join the party? Is it private?
Only you and your guests can access the party. The secure connection is safe and private.
What games/consoles can be used?
Most multiplayer games on Nintendo Switch, Microsoft Xbox One, Sony Playstation 4, Personal Computers and even Mobile devices can all be used during your virtual gaming party.
What equipment will I need accessible?
Virtual gaming parties may require common devices, consoles, systems and games between you and your other party members. Nintendo Switch, Microsoft Xbox One, Sony Playstation 4, Personal Computers and even Mobile devices can all be played during your virtual gaming party.

In addition, while your party will have chat accessible for guests to communicate with one another, having access to a microphone or headset will enhance the experience of playing with your friends by allowing voice chat between you and your party members.
Do I need the same device, console or system to play with my friends?
It is recommended to have platforms in common with your friends, however, many major titles now also offer cross-platform play. It is recommended that you discuss this topic with your friends prior to the party so everyone knows what you want to play and can be ready to make the most of your time and get right into the action!
Will online play require any subscriptions?
Depending on the console and platform you're playing from, some online content may require additional purchases to play or utilize specific services. This varies based on the title and platform but if your child already plays the game, it's likely they already have everything required to play it.
What does the GameCoach do?
The GameCoach is the virtual gaming party facilitator. They get the party started, help guests connect, and monitor the chat between players.
How is this different from my kids playing at home?
The virtual gaming party experience is different than playing at home for a few important reasons:
Virtual gaming parties are supervised by the GameCoach.
The GameCoach is a video game expert with experience working with children.
We offer incredible technical support and set the party up quickly.
You can either take a break from watching your children, or get work done if you are working from home with confidence that your child is gaming in a safe environment.
Do parents need to supervise?
Parental supervision is optional. The GameCoach is the primary supervisor for virtual gaming parties.